MONTEVISTA OBSERVATORY

Bacolod City 6100

Philippines

 
. . . to my private, personal site about me as a skywatch enthusiast. This site is a simple documentation of my life's interest in Astronomy and is dedicated to the task of promoting the pursuit of amateur astronomy as a fascinating avocation.

By visiting my site, I earnestly hope that you'll come to deeply appreciate the awesome beauty of the Universe, and would enjoy watching the skies as much as I did in the last 45 years of my life.

EDWIN V. GATIA, (M.Sc.)

Skywatch enthusiast

Ed at the 21-inch telescope of the LeHigh Valley Astronomical Society in Allentown, PA.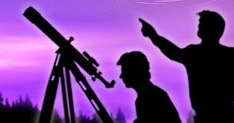 EDWIN V. GATIA-

the Skywatcher, has always been fascinated by the splendor and awesome beauty of the celestial scenery. . .

As a toddler at age 1, he had felt the change in the quality of sunlight during the Total Solar Eclipse of June 1955- perhaps the longest of its kind in this century!

Growing up as a small kid, he would sit by the window watching in awe to the rising of the Full Moon. . . it's not surprising: he is a "Moon Child" having been born under the sign of Cancer- the Crab. . .

By the 4th grade, he has learned to locate and identify the constellations of the Big Dipper, Orion, Canis Major, and Taurus the Bull. . . and practically knew the major other groups by the end of the

High School

years.

Skywatching with a small 4-inch reflector then (above) and providing a lecture on observational astronomy to a group of Science Educators in the Province of Occidental Negros. . .

ASTRO-FAIR EXHIBITION

A series of astronomical exhibitions have been set-up in various parts of Western Visayas Region. . .

Profile as an

Astronomy Educator . . .

and the Astronomy Education Programs of the Philippine Astronomical Society (PAS)-Bacolod Chapter in Occidental Negros and elsewhere. . .

Lecturing on Astronomy is such great fun!

T'was a great job!

Time was when I had to do a lot of lecturing on skywatching for Science Camp participants in the summertime. . . particularly in the 1980s. I feel there's nothing more fulfilling than knowing that you get people to deeply appreciate the wonders of the universe.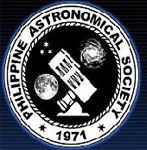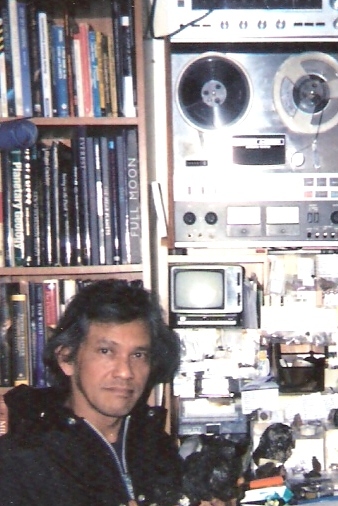 As a skywatch enthusiast, Ed joined the Philippine Astronomical Society, Inc.- then the ONLY astronomical organization founded in the Philippines, in the summer of 1974. He was introduced to the PAS by Engr. Max Sacro, Jr., a friend who was then with the PAGASA Observatory at the University of the Philipppines.
By 1975, he has expanded his membership by joining the American Meteor Society (AMS), the Royal Astronomical Society of Canada (RASC), and the Association of Lunar & Planetary Observers (ALPO).
Currently, he is a Life Member of the Philippine Association for the Advancement of Science (PHILAAS) since 1976.

NEAF 2004 : A Mini-Reunion In New York . . .